FAQ
Find out some benefits GameMonetize.co
GameMonetize.co is the new innovative HTML5 game distribution platform and monetization platform for developers and publishers. We help game developers distribute their games and for publishers we offer high quality cross-platform games. Our platform is based on 45% revenue share with real-time statistics and NET 30 payout - We send money via PayPal or Bank Transfer within 25 days. Join over 5900+ satisfied developers and publishers which trust us! With exclusive publishers! #1 The best choice for game developers and publishers.
What is the revenue share?
Get a revenue share of the integrated ads. We offer developers and publishers a revenue share.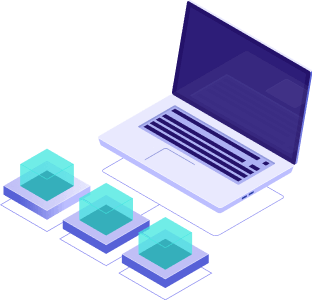 45% Revenue share for developers
45% Revenue share for publishers
If you are developer and also publisher (you are the owner of the game website) you will get: 45% + 45% = 90% revenue share.
You can embed games on your site, register on our portal, add your site in the dashboard and get revenue share from games published to your website. Or if you are developer you can publish games with your brand or links. You can manage everything by yourself in the dashboard, publish games or add your websites and get revenue share from games. Distribute your game to hundreds publishers. We have built a complete and flexible API system to let publisher and developers make money from online games. We offers high revenue and high eCPM on the market with NET30 payouts with more than 45% revenue share! Reach out with us exclusive publishers!
We pay on Net30 - This mean that we send money within 25 days of the previous month / period. Minimum payout is $30 for PayPal (same for Bank Transfer). If you don't earn that much within one month, We will carry the balance due forward to the next payment period. We support PayPal payments and Bank Transfer to all countries.
Can I use external links?
Definitely yes! We allow external links and your branding for all types of games. It depends on you whether you want to use your links. We don't restrict developers. It depends on your choice! ;)
How to check my revenue report?
You could check your revenue in "Developer" >> "Advertising" or when you are publisher "Publisher" >> "Advertising"
How many publishers can I reach out?
We currently have over 3,500+ publishers in portfolio, so you can reach these publishers with your game immediately. Some publishers are exclusive, which means that these publishers not working and not publish any game from our competition gamedistribution. Let's join us and reach these publishers only with us.
Do you provide quality games?
Definitely yes! All developer profiles are always verified and created directly by developers. Each game in the catalog is released by developers every day and our editors also keep eyes on all games for quality control, so all games must loading and works without any errors or any problems. Our team daily daily checks the quality of games and also checks the entire game catalog. Our servers are optimized for fast loading and runs on high-end servers with modern technologies. So, all games in the games catalog load very quickly. Keep your players in the game and increase user engagement! Whether you're a developer or a publisher, we offer great games for your audience and for all ages! GameMonetize.co is verified broker of high quality cross-platform games!
You could search the games you need on https://gamemonetize.co/games. The system will provide the games' URLs and all other information such as description, tags, etc. in XML and JSON format.